TVB will be taking part in this year's FENS Forum in Berlin!
There will be several opportunities to hear and see about us - be sure not to miss out. Dr. Petra Ritter will be making two presentations on July 6th as part of the extended program.
The first is part of the Introductory Course, titled Everything You Always Wanted To Know About Computational Neuroscience and the second is as part of the Biomax satellite symposium, From Scanner to Bedside, that looks at the connectome and gene expression as they relate to brain disease.
In addition, members of The Virtual Brain team will be demoing TVB at INCF's exhibit booth located in Exhibit Area 15.

Details
Introductory Course: Everything You Always Wanted To Know About Computational Neuroscience
Location: Bernstein Center for Computational Neuroscience Berlin, Philippstr. 13 Haus 6, 10115 Berlin, Lecture Hall 9
Time: 09.45 – 10.30 * (full event runs from 09:00-18:00)*Presenter: Dr. Petra Ritter

Biomax Satellite Symposium - From Scanner to Bedside
What do connectome and gene expression say about brain diseases?
Location: Harnack House, The Conference Venue of the Max Planck Society, Ihnestraße 16-20, 14195 Berlin, Germany
Time: 15:40 (full event runs from 08:30-17:00)

INCF Exhibit Booth
Exhibiting Dates: July 8-11, 2018
Location: CityCube
Booth Hours: 09:30-17:30 on July 8-10 and 09:30 to 14:00 on July 11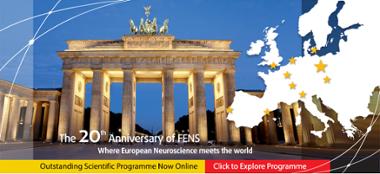 Visit website