The Human Brain Project (HBP) recently wrapped up its final summit in Marseille, France.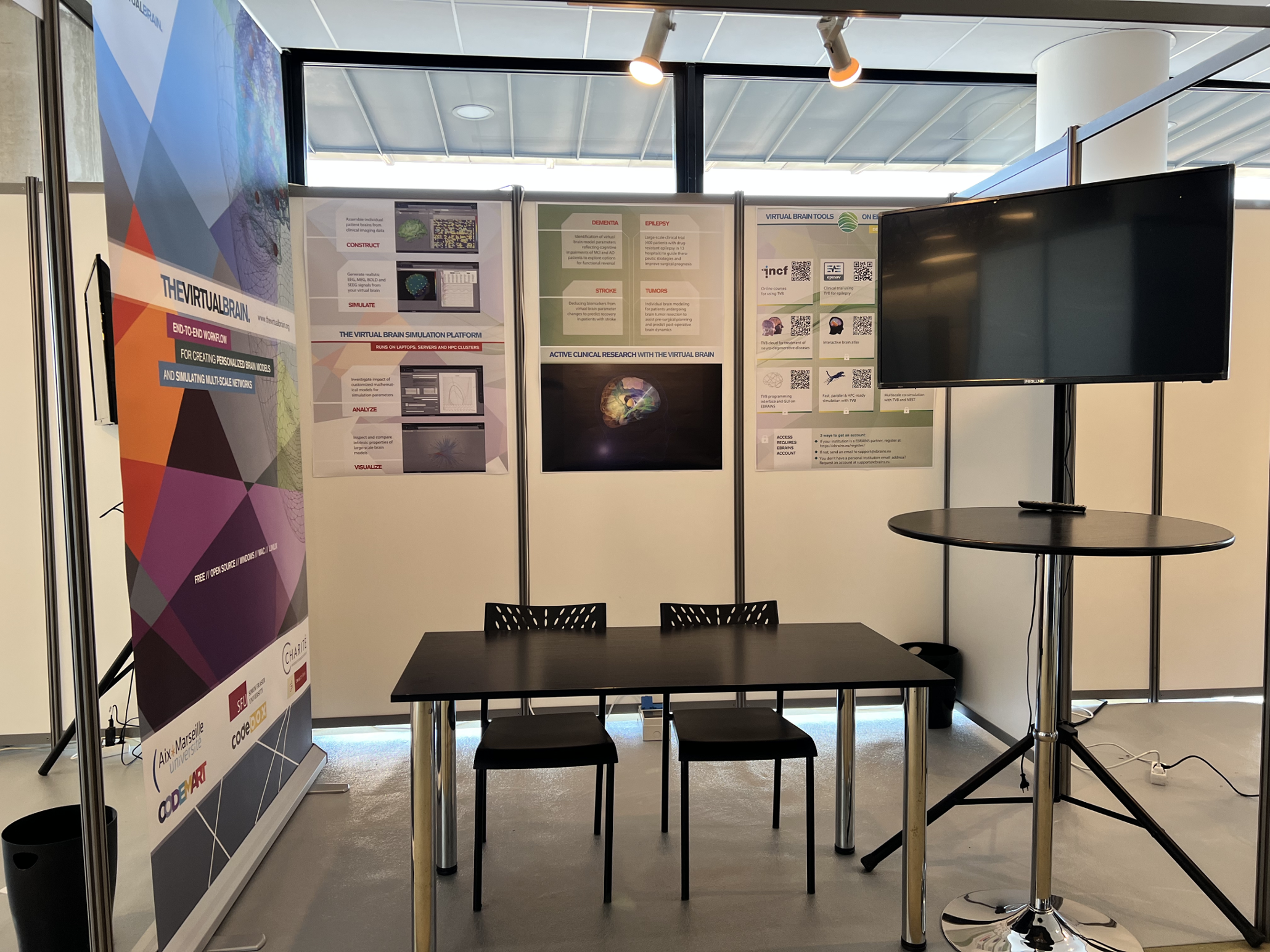 The Palais du Pharo played host to more than 600 attendees from across the globe, marking a triumphant culmination of ten years of neuroscience research and interdisciplinary cooperation facilitated by the project. The event not only celebrated past achievements but also offered an exhilarating glimpse into the future endeavors to come.


Highlights on our journey
Summit Satellite Events Day
Just before the HBP Summit kicked off, a full day dedicated to satellite events was meticulously crafted on March 27, 2023 to provide extensive training and free sessions on using the various tools and services offered by the digital EBRAINS research infrastructure. It also presented invaluable networking opportunities with experts and peers.

At the Science Market, attendees of the Summit seized the opportunity to familiarize themselves with the array of digital tools and services offered by EBRAINS.
In particular, visitors had the chance to explore The Virtual Brain reference software for comprehensive multiscale brain simulation and also discover the recently introduced GDPR-compliant federated research data ecosystem: the Health Data Cloud.

Visit the official website of The Virtual Brain: https://www.thevirtualbrain.org
Visit the official website of Health Data Cloud: https://www.healthdatacloud.eu
The core areas of focus and guiding principles of the HBP project were vividly showcased through the works presented by young scientists during the poster session.

The Brain Simulation Section displayed 6 posters to disseminate its last work among their peers in different institutions. Major themes going from PET and DBS simulation, multiscale co-simulation, to computational knowledge systems and neurorobotics, were presented.
These built or refined tools and methodologies are already available on the EBRAINS research infrastructure: https://www.ebrains.eu/tools/the-virtual-brain.

At the HBP Summit, researchers showcased the remarkable scientific accomplishments of the project and emphasized its lasting impact on the research community. With the project nearing its completion in September 2023, a significant highlight of the final HBP Summit in Marseille revolved around deliberations on the future of digital brain research.

On the second day of the summit, a range of crucial topics were addressed, with a particular emphasis on "Brain Health: an emerging European policy priority".
Prof. Ritter was invited to take the stage and engage in a discussion highlighting the growing need to harness computational advancements within the field and to effectively translate new insights into innovative technologies and healthcare solutions.

Find out more
Relive some of the highlights from the Human Brain Project Summit 2023!